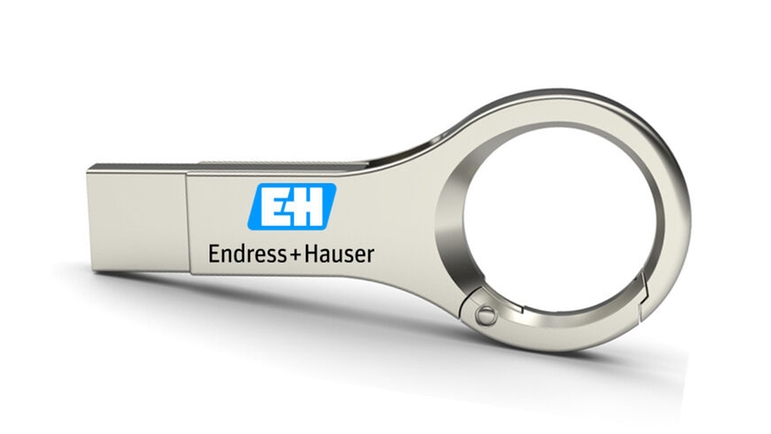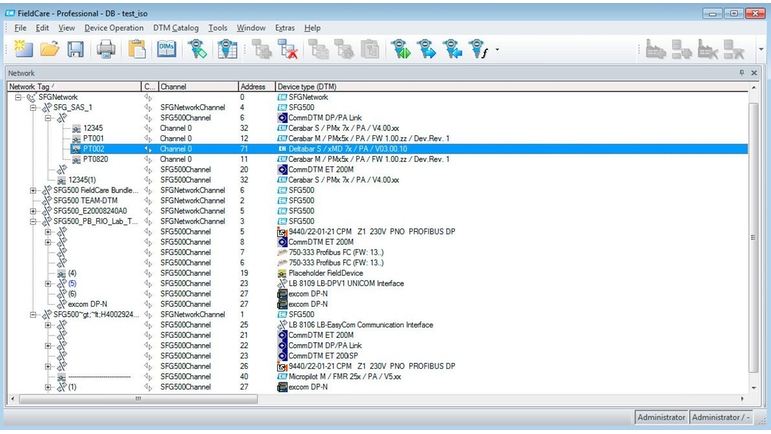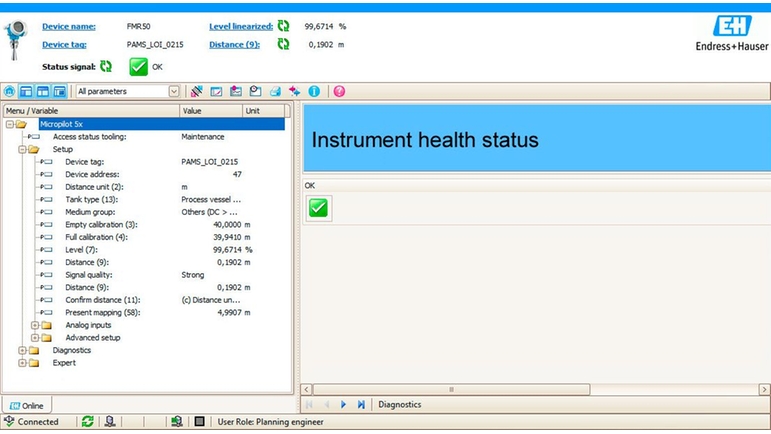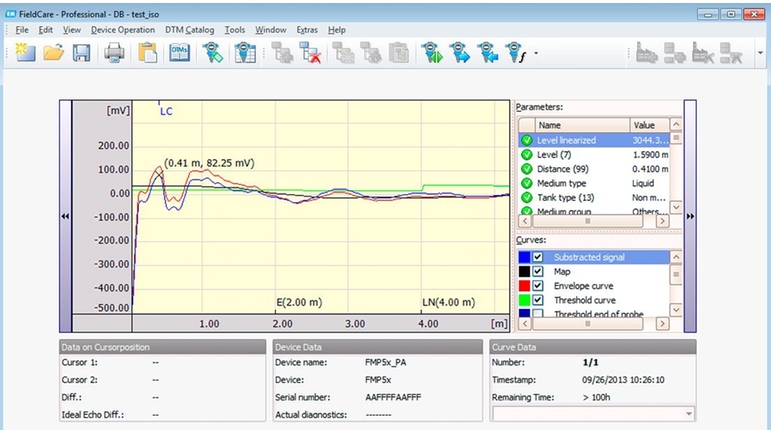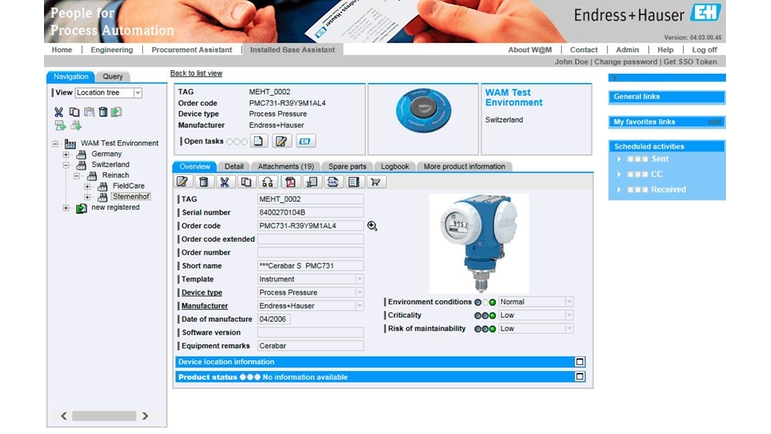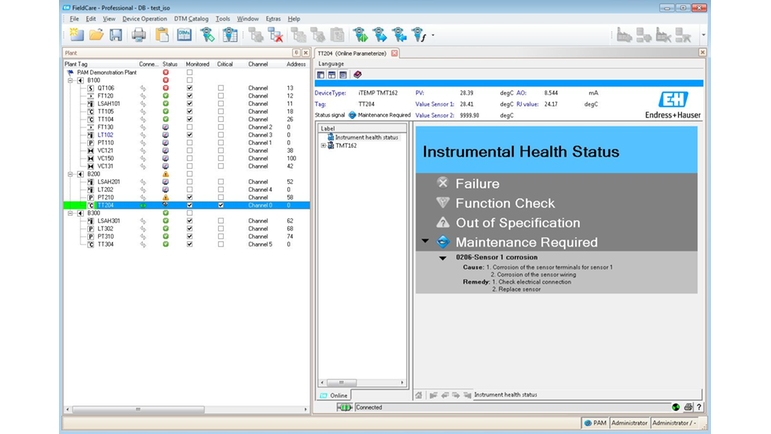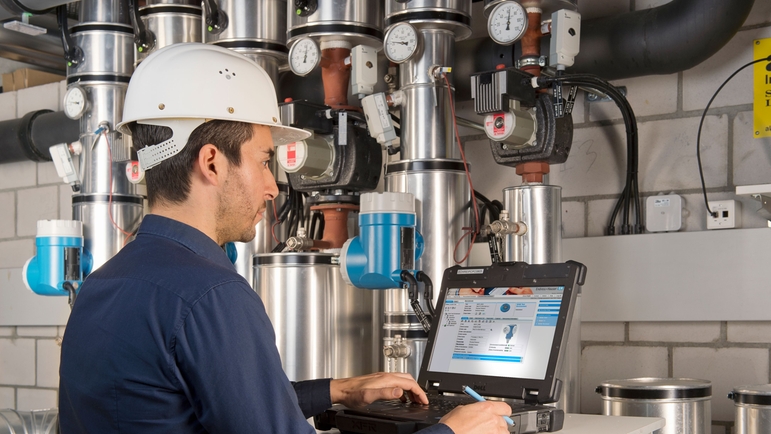 Universal device configuration
FieldCare is Endress+Hauser's universal tool for configuring field devices that provides a range of functionality from device parameterization to engineered Condition Monitoring solutions.

Jednostavni proizvodi

Jednostavno je odabrati, instalirati i rukovati
Tehnička izvrsnost
Jednostavnost
Standardni proizvodi

Pouzdano, robustno i s malo održavanja
Tehnička izvrsnost
Jednostavnost
Vrhunski proizvodi

Izuzetno funkcionalno i prikladno
Tehnička izvrsnost
Jednostavnost
Specijalizirani proizvodi

Dizajnirano za zahtjevne aplikacije
Tehnička izvrsnost
Jednostavnost
FLEX odabir
Tehnička izvrsnost
Jednostavnost

Fundamental odabir

Udovoljite svojim osnovnim potrebama u mjernju

Tehnička izvrsnost

Jednostavnost

Lean odabir

Jednostavno upravljajte svojim osnovnim procesima

Tehnička izvrsnost

Jednostavnost

Extended odabir

Optimizirajte svoje procese s inovativnim tehnologijama

Tehnička izvrsnost

Jednostavnost

Xpert odabir

Ovladajte svojim najizazovnijim aplikacijama

Tehnička izvrsnost

Jednostavnost
Loading alternative products
Brza selekcija
Odaberite iz ponuđenih opcija
Pojedinačna konfiguracija
Nastavite svoj odabir prema svim mogućim opcijama
Prednosti

Supplied with a complete library of certified DTMS (Device Type Manager) for operation of all Endress+Hauser field devices, has CommDTMs for HART,PROFIBUS, FOUNDATION Fieldbus, IO-Link and Endress+Hauser protocols

Operates all third-party gateways,...
Područje primjene

Configuration and management of smart field devices in a facility

Easy device configuration, maintenance management, condition-based maintenance and life cycle management

Can be adapted to different needs depending on the license, and is therefore...
Dokumenti / Upute / Softver
Pribor / Rezervni dijelovi
No spare parts available.

Kod za naručivanje

SFE500-

FieldCare

FieldCare is a Software tool based on FDT/DTM technology. FieldCare is scalable which allows to fulfill tasks from Device Setup to Plant Asset Management. FieldCare includes tested and approved Endress+Hauser and third party DTMs and may be combined with other Endress+Hauser products like Condition Monitoring or W@M. Additional hardware (e.g. modems, cable) is needed. A software support service including updates to guarantee top quality and perfomance is recommended.